My FREE Video Instructions Explain How We Identify
and Hold the Top 3 Stocks Each Week Using This Powerful Strategy
Without relying on risky penny stocks, options or leverage of any kind
Without complicated "black box" software
By holding just the top 3 stocks with the right fundamental and technical characteristics each week
Without the need for expensive monthly data or charting services
How you can get started and do all the work on your own.
OR, let an expert do it for you and spend just 15 minutes of your precious time per week executing the strategy.
Start Learning this Proven 3-Step Method in my

FREE Video Course

.
Video 1 – How I find stocks each week with powerful fundamental characteristics for my own account.
Video 2 – How I weed out stocks with red flags in their financials.
Video 3 – How I weed out stocks with poor charts and be left with the top 3 stocks.
Bonus – Learn why fund managers can't use this strategy in our messages that follow the video training.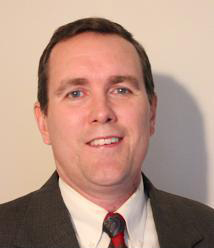 Founder of TradeToBeFree.com
Hi, I'm Brian Neall. Founder of
TradeToBeFree.com and InvestToBeFree.com. More than ten years ago I was fed up with the lack-luster returns produced by fund managers in my own aggressive portfolio. So I decided to do something about it and studied many of the investing legends that had produced incredible wealth for themselves and others. Ben Zacks, William O'Neil, Peter Lynch, Jim Cramer and many others delivered the foundation I needed to get started. At the same time, I studied best-of-breed technical analysis techniques used by top traders in the world. In early 2003 I developed my own trading rules and stock picking techniques built on the teachings of many of the greatest investors and traders in history.
Performance
Performance of First 8+ Years of the 3 Stocks to Wealth Service First Published in April 2012
(Performance starting with $30,000)
The best way to reach us is at the email address. We generally respond to emails within 1 business day and voice messages within 2 business days.
2474 Walnut St, # 179 Cary, NC 27518
By continuing you agree to our
Terms of Use